Make energy retrofits easy and enticing with integrated systems packages
Thursday, August 11

|

noon ET-US

|

9 am PT-US
There's a wide array of commercially available, proven technologies to deliver deeper energy savings cost-effectively. However, energy-efficient integrated systems approaches often still require significant expertise to ensure that they are designed, integrated, commissioned, and operated effectively. Furthermore, the customary practice in building energy retrofits is to treat such projects as standalone engineering projects, which is often too disruptive to building occupants and activities because they are not aligned with the real estate life cycle.
In this webinar, we present a scalable approach to deploying energy-efficient integrated systems in offices and schools by opportunistically incorporating them into routine building business processes ranging from tenant fit-outs to whole-building renovations. We describe a suite of integrated systems packages (ISPs) that are 'pre-engineered' to minimize expertise and effort required for implementation. Each ISP is tailored to a particular project scope, such as tenant fit-out, equipment replacement, whole building renovation, etc. Each ISP is also pre-validated with respect to functionality and energy performance to reduce real and perceived risk. We review ISP toolkits which include template specifications and other resources.
During the session, we will:
Dive into the need for scalable and packaged solutions for energy efficiency retrofits in adaptive reuse projects

Describe of integrated systems packages (ISPs) for offices and schools: Types of efficiency measures, applicable buildings and contexts

Review energy savings and costs for implementing ISPs

Discuss a case study of an ISP implemented in a bank office

Provide attendees access to tools including guides, template specifications and test protocols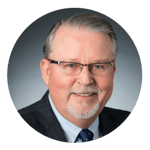 Dean Stanberry
CFM, LEED AP O+M
IFMA First Vice Chair, Government Affairs Committee
About Dean

Dean Stanberry has more than 20 years of broad-based experience in facility management, real estate portfolio management, process and quality improvement, procurement, workplace services, program and project management, space and occupancy planning, sustainability, information systems implementation, and critical environment operations. Prior to his ​recent role as Director – FM Services with Abraxas Energy Consulting, Stanberry worked at JLL, first on the Charles Schwab account and later on the Xerox account. Before that he worked at the Trizetto Group.

An accomplished communicator, he has presented at international FM conferences, published articles and is a contributing author of the book "Technology for Facility Managers." Stanberry is an active industry advocate; serving in several volunteer leadership roles as a member of IFMA, the IFMA Foundation and the U.S. Green Building Council. He has been an active leader in the IFMA Denver Chapter serving as Treasurer, Vice President and President, earning him a Distinguished Member Award (2005) and Outstanding Contribution by a Professional Member (2006). He served on the IFMA Foundation Board of Trustees (2009-2014) and is currently the chair of the Environmental Stewardship, Utilities and Sustainability Community.

Stanberry studied at the University of Washington, U.S. West Advanced Technical Education Program. He earned an Executive Programs Finance Certificate from Kellogg Graduate School at Northwestern University, a Project Management Certificate from Regis University and both a Process Management Certification and Quality Improvement Process Certification from QualTec. He earned his CFM in 2010.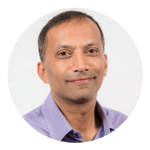 Paul Mathew

Energy/Environmental Policy Staff Scientist/Engineer and Department Head of Whole Building Systems, Lawrence Berkeley National Laboratory (LBNL)
About Paul

Paul Mathew is a Staff Scientist and Department Head of Whole Building Systems at Lawrence Berkeley National Laboratory (LBNL), where he conducts applied research and market transformation activities on energy use in buildings. His current work is focused on integrated building systems, energy epidemiology, benchmarking tools, and energy-related risk analysis for building valuation and resilience. Prior to joining LBNL, he worked at Enron Energy Services and the Center for Building Performance at Carnegie Mellon University. He has authored over 150 technical papers, articles and reports. He received a U.S. presidential award for federal energy efficiency. He has a Bachelor's degree in Architecture, and a Ph.D. in Building Performance and Diagnostics from Carnegie Mellon University.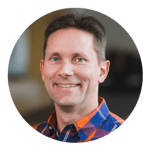 Duane Kubischta, P.E.

Engineering Manager, kW Engineering
About Duane

Duane Kubischta is a licensed mechanical engineer in CA focused on reducing commercial building energy consumption. Over the last 13 years in the efficiency world, Duane has developed a broad quiver of efficiency skills from many diverse facets including: utility verification, auditing, retro-commissioning, and monitoring & verification, construction management and implementation support, and whole-building projects/programs. Duane is especially passionate about the visual display of energy information, from BMS control screens to reporting and interactive interval data visualizations. Duane's current focus is on leading the Smart Labs Incentive Program and project management for San Francisco City Hall mechanical equipment replacement efforts.

Prior to working at kW Engineering, Duane was the founder and owner of Adventure Film Works where he produced documentaries for corporate, environmental, and action sports clients.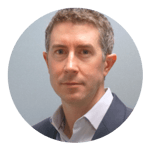 Alex Kaffka

CEO and Senior Principal, Verdera Partners
About Alex

Alex is a veteran of the commercial energy efficiency, solar and storage project development space, and is a pioneer in the application of virtual net-metered solar and microgrids to solve complex challenges at institutional-sized income properties.

Alex leads Verdera's multi-disciplinary consulting engineering team across three practice areas, comprising: (i) Deep Energy Retrofit design & implementation; (ii) Near Zero & Net Zero Energy building design; and (iii) energy project construction defect and breach-of-contract investigations and multi-party solutions.

He has led all aspects of energy project design and development at the portfolio and large-building scale, from screening to energy audits, financial structuring, contracting, design and implementation of Near-Zero-Energy retrofits, and design of Zero Net Energy buildings for ground-up construction. He specializes in translating ESG goals into practical and financially accretive energy solutions.

Alex has 20 years of experience, 13 in the energy sector, spanning multifamily, commercial office, retail, healthcare, sports and entertainment, and municipal projects with a focus on value-added and high-performance sustainable design.